Letters to Finland - Sermon Series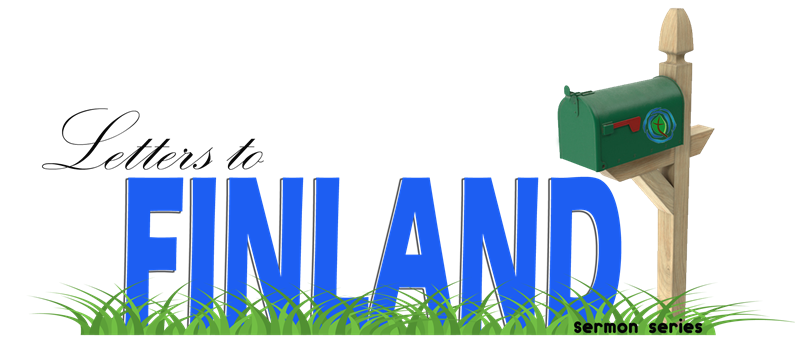 ἐπιστολή
Epistle (Greek): "Letter" or "Message"
Did you know that 21 of the New Testament's 27 books are "epistolary" letters?
If you factor in Luke, Acts, and Revelation, which also take the form of a letter, the percentage is even higher!
"Paul, an apostle… to the churches in Galatia…"
"To all the saints in Christ Jesus who are in Philippi… grace to you and peace from God our Father and the Lord Jesus Christ."
"I… write this greeting with my own hand…"
"James, a servant of God and of the Lord Jesus Christ, To the twelve tribes in the Dispersion:"
What would it be like to receive such a letter today?
Exciting? Nerve-wracking? Challenging?
This summer, five men have been tasked with just this.
Five "Letters to Finland."
What will the Spirit have to say to us through them?
Join us to find out!